As the Service Operations Manager, Aaron will be responsible for internal operations and service levels provided to our clients through DataVizion's Support Desk and Field Engineering Teams.
"We're excited about Aaron's role within DataVizion and the possibilities it creates for us," said Kelly Schrad, DataVizion President and CEO. "He will be working to facilitate a process that encourages those who join DataVizion to have a mentored process for their career. We want to create a path for those who start at the service desk to gain additional technical knowledge and progress to the highest levels in our organization."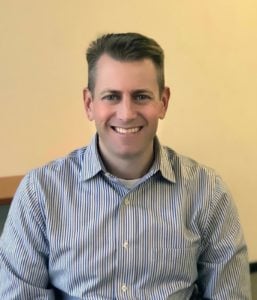 Aaron comes to DataVizion with 20 years of management experience, with 11 of those years in the information services industry. He sees a real opportunity for growth in managed IT services, especially at DataVizion.
"Our custom managed IT service package offerings, our diverse engineering skillsets and certifications, combined with our managed security services toolsets are what make DataVizion unique," Aaron said. "We are truly able to support clients' existing infrastructures and partner with their internal IT staff. We are a "one stop shop" for IT service and security needs."
Aaron is excited to work hands on with clients and be involved in the expansion of DataVizion as a company.
"I'm most looking forward to seeing our Managed IT Services Team grow, engineers gain new skillsets and certifications, and of course, looking forward to meeting our clients," Aaron said.
A native of Lincoln, Aaron resides with his wife, Stephanie, and their two sons, Caden and Paxton. Outside of work, Aaron is an avid cyclist and regularly competes in Mountain Biking and Cyclocross races across the Midwest.