DataVizion is pleased to announce that Joel Rourke has joined the company as Director of Sales. Joel brings 20 years of IT sales experience. In the past five years, he's worked for leading IT solution providers Aruba, a Hewlett Packard Enterprise Company, and most recently Nutanix. Joel has significant experience including growing territories and helping customers solve their business objectives through the use of meaningful technologies.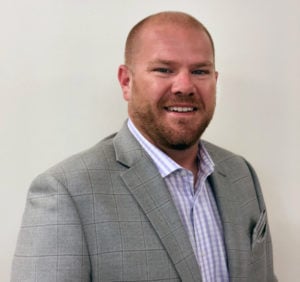 "We at DataVizion are really looking forward to having Joel's leadership on our team to facilitate the exciting plans we have for DataVizion," said Kelly Schrad, DataVizion President and CEO. "Joel understands our company values well and especially embodies our top two values 'Customer first, customer last' and 'Our people are the keys to our success.' I'm confident he will help drive a great sales experience towards the outstanding customers we get work with on a daily basis."
In his new role as Director of Sales, Joel will work with the sales team to drive further growth for the company. He will also work closely with customers and DataVizion's strategic partners.
While Joel is new to DataVizion as an employee, he's certainly no stranger.
"I've known the team here at DataVizion for most of my career and very familiar with their work culture," Joel said. "This opportunity is a great fit for all of us."
In addition to knowing the DataVizion team well, through Joel's past experience he's very familiar with the territory and understands the challenges customers face.
"This is like coming home for me," Rourke said. "I look forward to helping the company, customers and partners grow with us."